Whether you're a skincare savvy or skincare starter, we found out everything you need to know to get your perfect wedding day skin!
Bridal Skincare Tips For Glowing Wedding Skin
How to get your skin in top-notch shape before your wedding and achieve that bridal glow. Everyone wants glowing skin for their wedding day walk down the aisle, but how do you achieve this? We have the inside scoop from the experts on how to manage a bridal routine for glowing skin and navigate wedding skincare — from when to schedule facials and treatments before your wedding to the 
bridal beauty products to buy
 as well as wedding skincare basics like how to tame breakouts fast. Keep reading for bridal skincare habits guaranteed to give you glowing wedding day skin.
Assess Early
If you really want to get your skin in top form, it's recommended that you start a smart bridal skincare routine for glowing skin about a year in advance. It's okay if you don't have that long before the wedding day—just adopt these good bridal skincare habits as soon as possible.
Schedule Professional Facials
Your wedding is the perfect excuse for some extra pampering. You'll want to book monthly facials to really refresh your skin. Experienced aestheticians will massage your skin, scalp and decolletage to stimulate blood circulation and keep your skin looking healthy. You can also request extractions. This is when your facialist gets all the dirt out of your pores. The process takes preparation and special techniques that, if done at home, can lead to irritation, or worse, scarring.
Manage Excess Facial Oil
If you're on the go, blotting papers will help keep your face shine-free. If you need a more advanced grease solution, streamline your routine. Use a mild face wash, skip the toner and add a lightweight oil-free moisturizer. Excessive face washing will kick oil production into overdrive, which is no good for getting that bridal glow.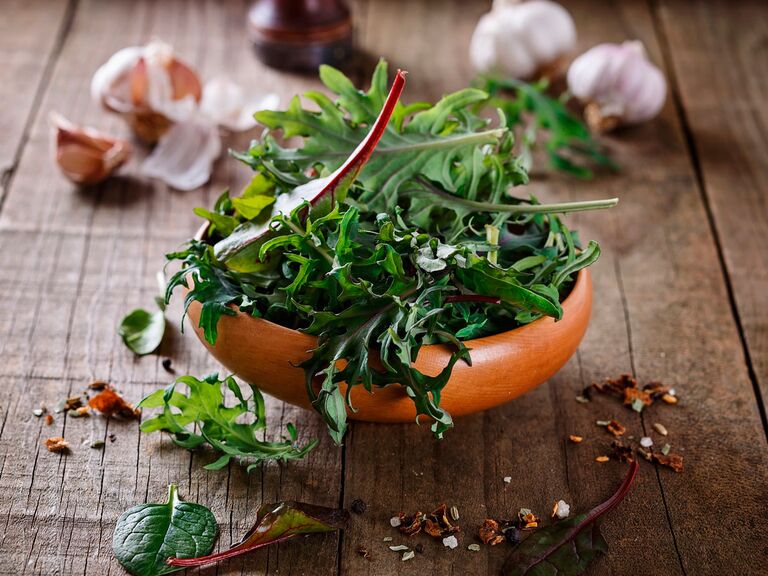 Eat Super Foods
No matter what your skin type is—oily, dry, normal or a combo— it craves water. Sure, drinking water helps, but snacking on naturally hydrating foods like watermelon works too. Other super foods for your face? Try grapefruit, cucumbers, tomatoes and kale.
"Shrink" Your Pores With Microdermabrasion
We want to give it to you straight, so first, the bad news: You can't actually change the size of your pores. "The deeper a pore is, the bigger it looks on the skin's surface," says Cornelia Zicu, global chief creative officer at Elizabeth Arden Red Door Spas. The good news: You can minimize the depth of your pores to make them seem smaller. "Microdermabrasion, glycolic acid and other chemical peels will exfoliate layers of bad skin and minimize pore surface," Zicu says.
Use Salt Scrubs to Soften Elbows
This is the one thing most brides forget about when considering their bridal routine for glowing skin and planning wedding skin preparation. Add a bath to your weekly routine and throw in bath salts with sodium bicarbonate. "The sodium bicarbonate will break down dry patches and make your skin a sponge for moisture,". For really tough patches, ask an aesthetician to put a glycolic peel on your elbows when you do a facial.
Sweat It Out
When you sweat, you allow your body to flush out all the impurities that are embedded in the dermal layer—from pollutants and dirt to old makeup and chemical residue. Regular sweating (made easy at a Shape House) can improve the tone, clarity and texture of the skin. Your sweat also contains small amounts of antibiotics that combat dermal bacteria, reinforcing the cleansing process. Nutrient-rich blood is brought to the surface by increased circulation, allowing essential vitamins and minerals to help fill in the gaps between skin cells and plump up tiny wrinkles, while deterring future collagen breakdown.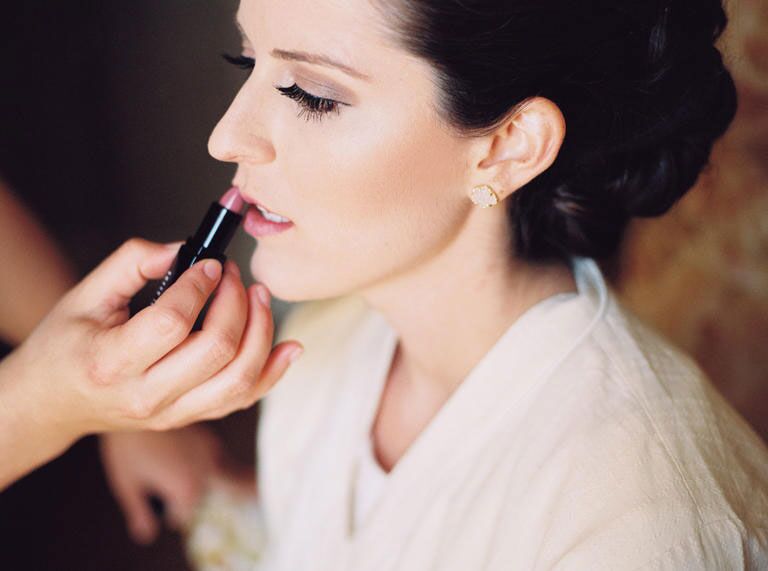 Wear SPF 30…On Your Lips
It's easier to prevent your lips from getting chapped than it is to repair them if they're already dry and cracked. If you spend lots of time outdoors, especially in windy, sunny or cold weather, a thick balm with SPF 30 will keep your lips hydrated.
Use Skin-Specific Moisturizer
All moisturizers are not created equal. Look for one that caters to your skin concerns. For oily skin, you don't want to add much more moisture, but you do want to hydrate. Look for ingredients like hyaluronic acid or ferulic acid, both of which help your skin maintain water. For dry skin, stick with the hyaluronic acid or ferulic acid, but don't worry about finding an oil-free formula. Your skin craves moisture. For breakout-prone skin, choose a moisturizer that's noncomedogenic. It should say so on the bottle. For sensitive skin, your go-to is a fragrance-free product.
Reduce Sunspots With an Acid Peel
Peels are designed to slough off dead skin and bring new, fresh skin to the surface. To make the most of these spa treatments, you'll want to book a series of peels. Start with six different sessions, each two weeks apart (so skin has time to recover). If you have a full year until the wedding, Bridley recommends scheduling this treatment twice a year, once in spring and once in fall.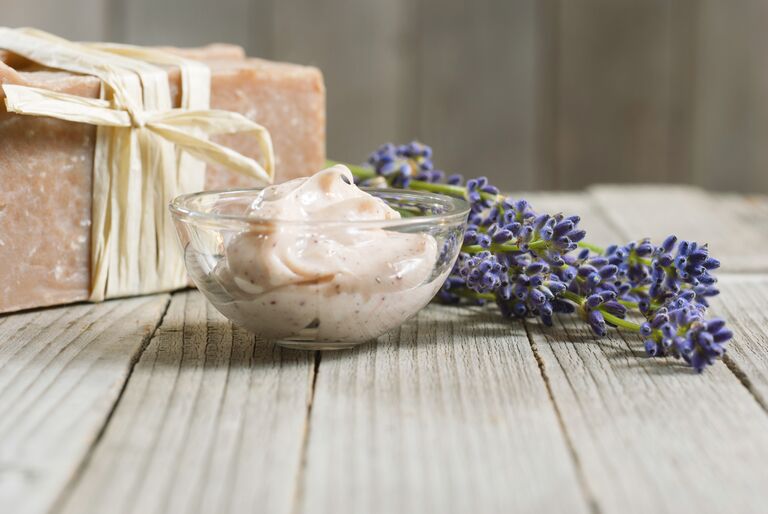 Deep Clean With a Mask
A mask isn't meant to replace your daily face-washing routine; it's only meant to enhance it. "Since it stays on longer, a mask will help melt the hard sebum (or oily substance) in your pores, something washing alone won't do," says Bridley. If your skin is oily, use a mask every other day. If you have dry skin, once or twice per month should keep oil and dirt from building up.
Wash With Your Hands
Here's a secret most dermatologists will tell you: Don't use a washcloth on your face. Amy Wechsler, MD, a psychiatrist, dermatologist and author of The Mind-Beauty Connection: 9 Days to Less Stress, Gorgeous Skin and a Whole New You, washcloths can harbor bacteria. Instead, use just your hands. But first, use a separate makeup remover to tackle waterproof mascara and long-wearing lipstick.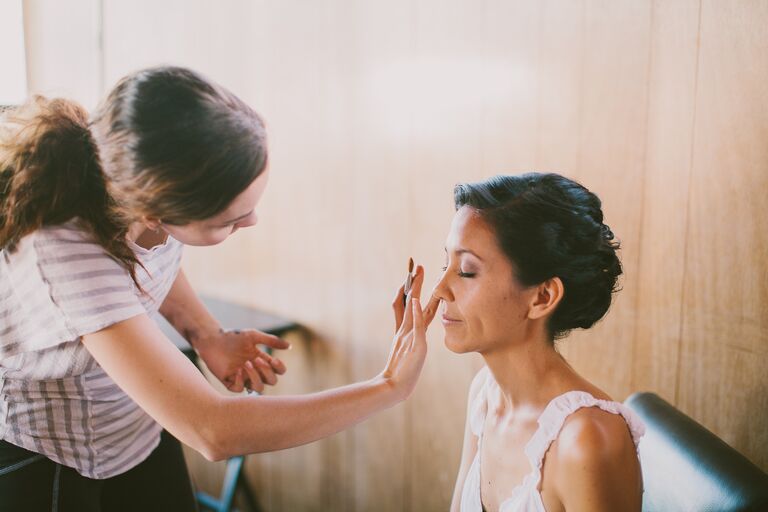 Use Concealer (the Right Way)
Unlike with foundation, your final layer of concealer isn't meant to be totally blended. Dab it right where you need it with a pointed brush. Then, use your finger to pat the perimeter until it's smooth.
Blend Foundation With Your Fingers
Whether you apply your foundation with a brush, a stick or a sponge, you should blend it in using your fingers. Put a dime-size dollop of moisturizer on your fingers, rub them together and start blending. The extra moisture will keep your foundation and skin from drying out and will make your complexion look soft and dewy.
Eliminate Zits With Benzoyl Peroxide
If you've got a problem pimple (you know, one that really hurts), there are only two ways to take care of it. And no, popping it isn't one of them. The first is to dab benzoyl peroxide gel directly on the blemish. This will help dry it out (sometimes overnight). The other option is a faster, but more expensive fix: Consult your doctor and ask about an anti-inflammatory steroid injection.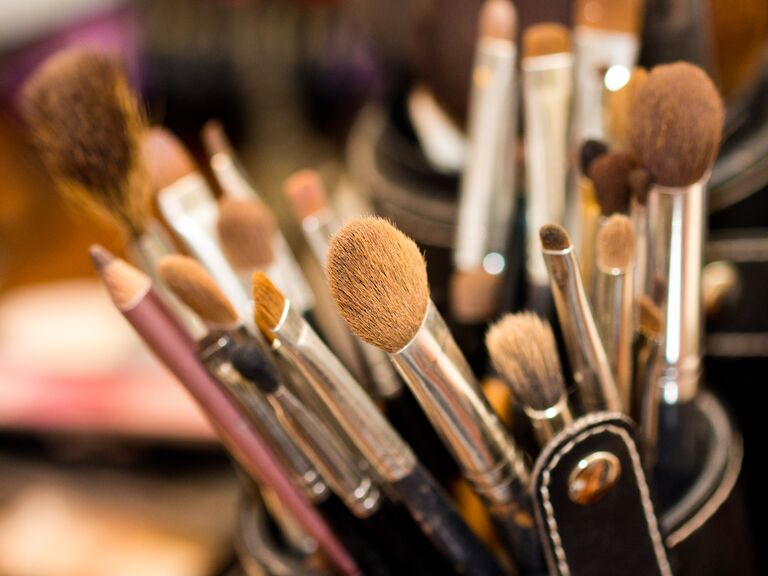 Shampoo Your Makeup Brushes
Every time you swipe on your blush with a dirty brush, you add a layer of acne-causing bacteria to your skin. Cleaning your brushes is easy: Just suds them with shampoo, rinse them and hang them to air-dry with the bristles facing down. It will make your makeup colours truer too.
Use an Eye Cream With Light Diffusers
In many cases, dark under-eye circles are hereditary. So the only way to reduce their appearance is with makeup. Start with an eye cream that has light diffusers, which reflect light to make the eye look brighter. Then, use concealer only on the dark spots. Look for one that matches your skin tone exactly, not one that's a shade lighter—that can make your attempt to conceal even more noticeable. Remember to dab lightly to avoid tugging on delicate eye areas.
Ready to start your bridal beauty routine? Look to Bridley.online for all your beauty needs.