A Guide to Wedding Dress Silhouettes
From sleek and modern to full-skirted ball gown and everything in between, this guide to the top 6 most popular wedding dress silhouettes will help you find the one that best complements your shape and style.
So, what are you waiting for? Scroll on to discover the perfect dress silhouette that'll makes you look and feel like a million bucks on your big day!
1. A-Line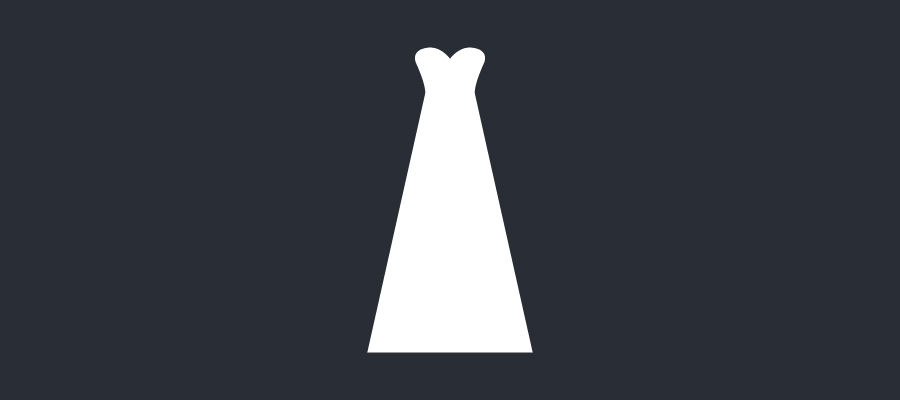 Brides-to-be who aren't into the dramatic look of a ball gown, but still have girlish tastes, can easily strike a balance with this go-to silhouette that's just as elegant and feminine. The '50s A-line resembles the shape of the letter A. Cinched at the smallest part of your natural waist with a skirt that elegantly drapes down, an A-line dress is flattering for every form — especially if you prefer to cover your hips or balance wide shoulders. It even comes in different styles: traditional (full-skirted) to mermaid (fitted and flared), if you choose to create a more classic wedding day look.
2. Ball Gown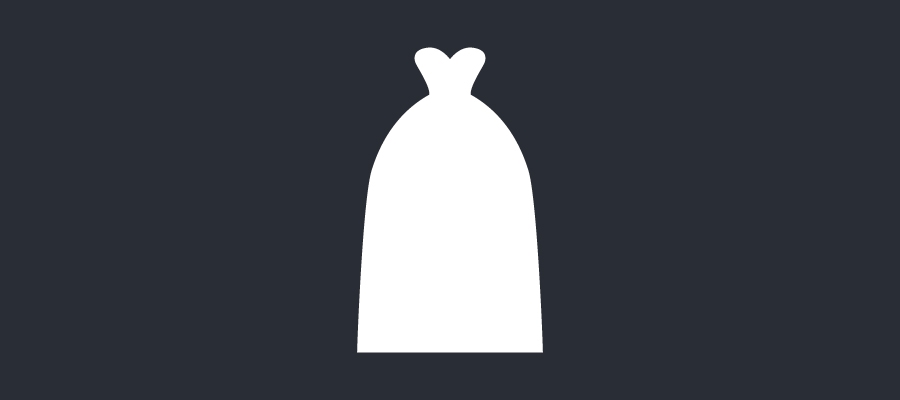 Fitted at the bodice with a very dramatic, full skirt that begins at your natural waist, a ball gown shows off your feminine figure. It accentuates your smaller upper body while camouflaging your lower half with a voluminous skirt — ideal for giving straight body shapes a curvier appearance. Being that it's the most glamorous silhouette, the ball gown is a perfect match for grand and regal wedding celebrations, or fitting for the classic bride who wants to show her ultrafeminine personal style.
3. Sheath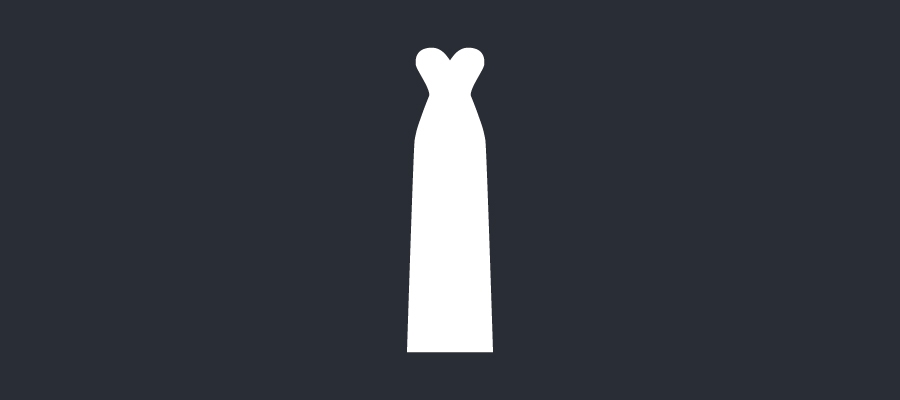 Sheath, also referred to as a column, is the most form-fitted wedding dress silhouette. Without any flare in the skirt, a sheath dress falls down a straight line and honours your body's natural shape. The sleek silhouette offers a lengthening effect, which is especially helpful for petite body types and slim frames. Minimal, modern, and sophisticated, this silhouette suits every kind of wedding, from cool industrial soirees to city hall nuptials.
4. Fit and Flare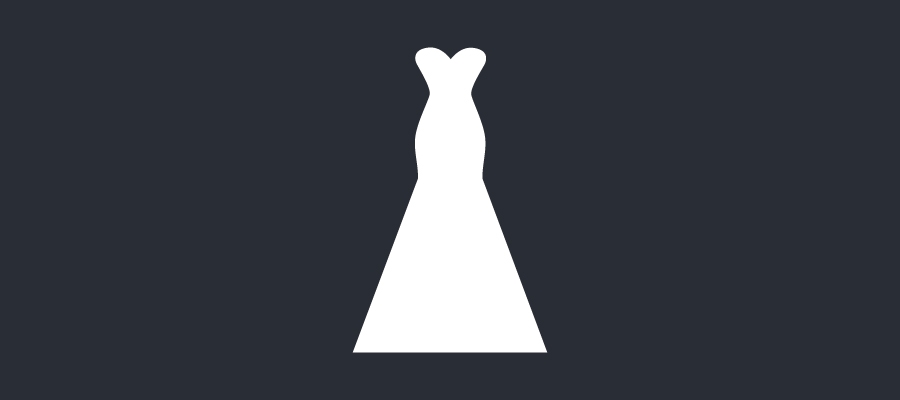 The fit and flare, also known as the modified A-line, comes with a slightly more form-fitted skirt that hugs your bottom and has a hint of flare. It's a favourite amongst many brides, as its silhouette offers a universally flattering cut that suits all body types. With light fabrics and a modern cut, it's no wonder that brides with bohemian to romantic tastes have fallen in love with this silhouette, donning fit and flare wedding dresses that are softly feminine and chic.
5. Trumpet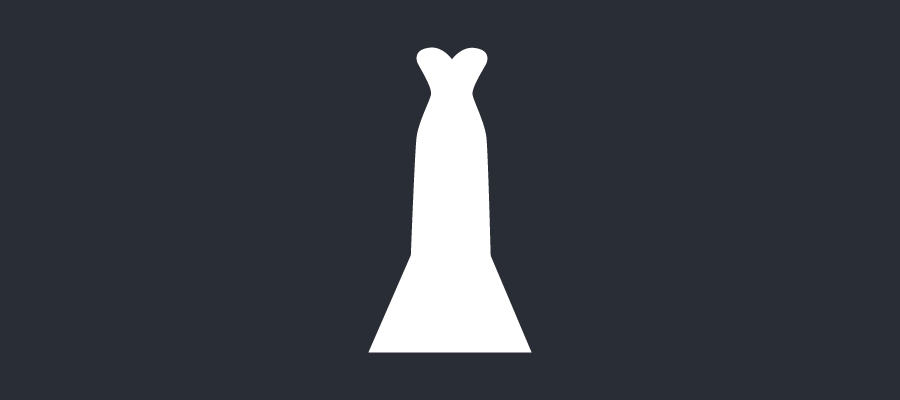 As the name implies, this silhouette resembles the shape of a trumpet: it falls in a straight line and flares out from mid-hip toward the hem. The lines of the dress highlight your natural figure while lengthening your stature, making it ideal for curvy body types. And, bonus: it's form-fitted yet non-constricted, so you can strut down the aisle and dance the night away on your wedding day effortlessly!
6. Mermaid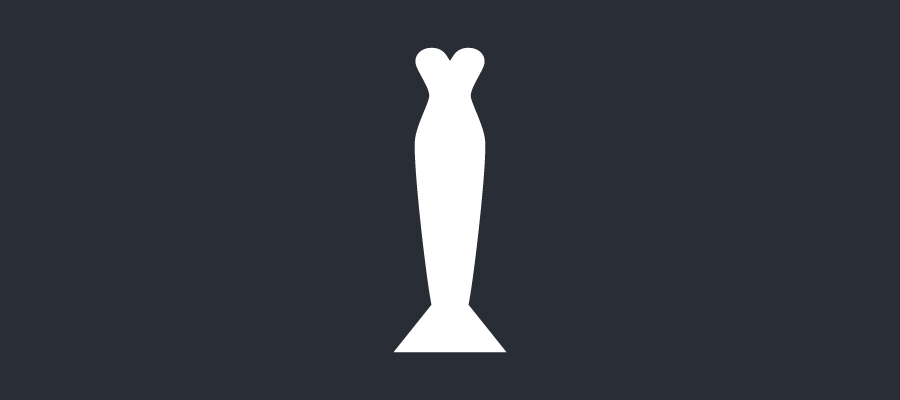 The curve-hugging mermaid silhouette is form-fitted at the top all the way through the skirt and flares out just below the knee. It's made for brides-to-be who aren't afraid to highlight their curves as every cinch and flare enhances an hourglass figure. But note: while this bodycon silhouette is flattering, its tight structure can make walking to and fro a bit tough.
Need help finding the one? Browse Bridleys bridal dresses and search by your favourite silhouette, then voilà — discover your dream dress that fits you and your wedding style perfectly!